Programs
1. Holistic Development of Chenchu Community in NSTR- Chele-II

2. Seasonal Hostel for Migrants Children

3. Watershed Development Fund

4. Livelihood at NSTR

5. Reproductive Child Health

6. Other activities of Conare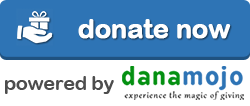 About Us Over View
CONARE is based at Nagagarkurnool District of Telangana State in India and geographically reaching to the communities in Nagarkurnool, Nalgonda and Ranga Reddy Districts by its interventions. Conservation of Nature through Rural Awakening (CONARE) has started its work with the forest dependent Primitive and Nomadic tribal communities such as Chenchus, Erukulas and Lambadi in Amarabad (Nargarjuna Sagar Srisailam) Tiger Reserve because of their backwardness and sufferings such as exclusion due to lack of access to Social Protection Schemes, lack of awareness and knowledge of agriculture neither access to the agricultural lands. Since inception the approaches of the organization are towards the holistic development of the communities was taken up through the collective actions.
---
Vision
A discrimination free society with equal opportunities for all the marginalized sections of the society accessing developmental opportunities.


Mission
An empowered society with a collective action, marching towards holistic development.


Governance
The organization is governed by a Governing and Advisory boards consisting of seven and nine members respectively. The board is actively supports by their timely suggestions, innovative ideas and also periodically monitor and evaluate the programme. CONARE maintains constitutional ratio of caste, gender and religious practices at the organizational level in all staffing to ensure equality and discrimination free environment.
---
.